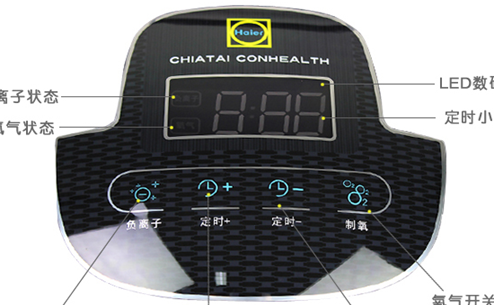 1. The capacitive touch button has no mechanical parts, will not wear, and has an unlimited life span, reducing maintenance costs in the future.
2. The capacitive touch button sensing part can be placed behind any insulating layer (usually glass or plastic material), and it is easy to make a keyboard that is sealed to the surrounding environment.
3. Capacitive touch button panel pattern, button size and shape can be designed arbitrarily, characters, trademarks, transparent window LED light transmission and other arbitrary combinations, appearance is beautiful, stylish, non-fading, non-deformation, durable. Fundamentally solve the effect that various metal panels and various mechanical panels cannot achieve. Its reliability and beautiful design are arbitrary, which can directly replace the existing ordinary panels (1, mechanical switch 2, touch buttons for household appliances 3, diaphragm switch 4, sealed keyboard), and give your products more vitality!
4. The existing control program of capacitive touch buttons does not need to be modified
5. Capacitive touch buttons replace physical buttons to make the product more beautiful and high-end, with high sensitivity that can be detected without force
6. Capacitive touch buttons are small in size, low power consumption, wide voltage, low cost, and high cost performance
7. Capacitive touch buttons can replace 1. Mechanical switches 2. Home appliances touch buttons 3. Diaphragm switches 4. Sealed keyboards
8. The LED backlit touch button realizes switch control, the standard pattern is clear and easy to understand, and the lamp position indicator can be operated under any light, which conforms to the international trend and is convenient for night identification.